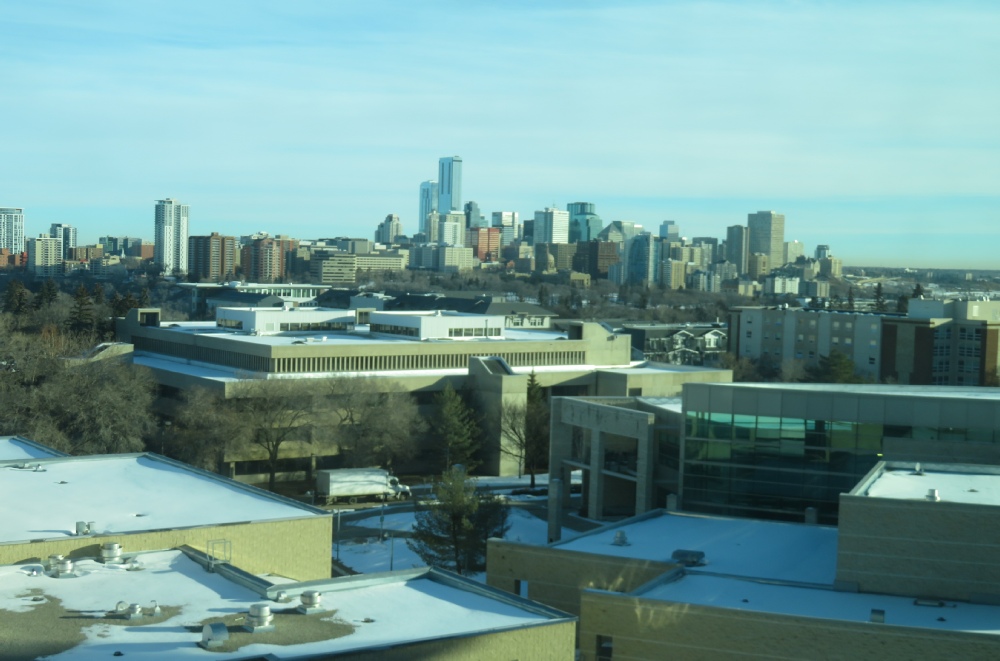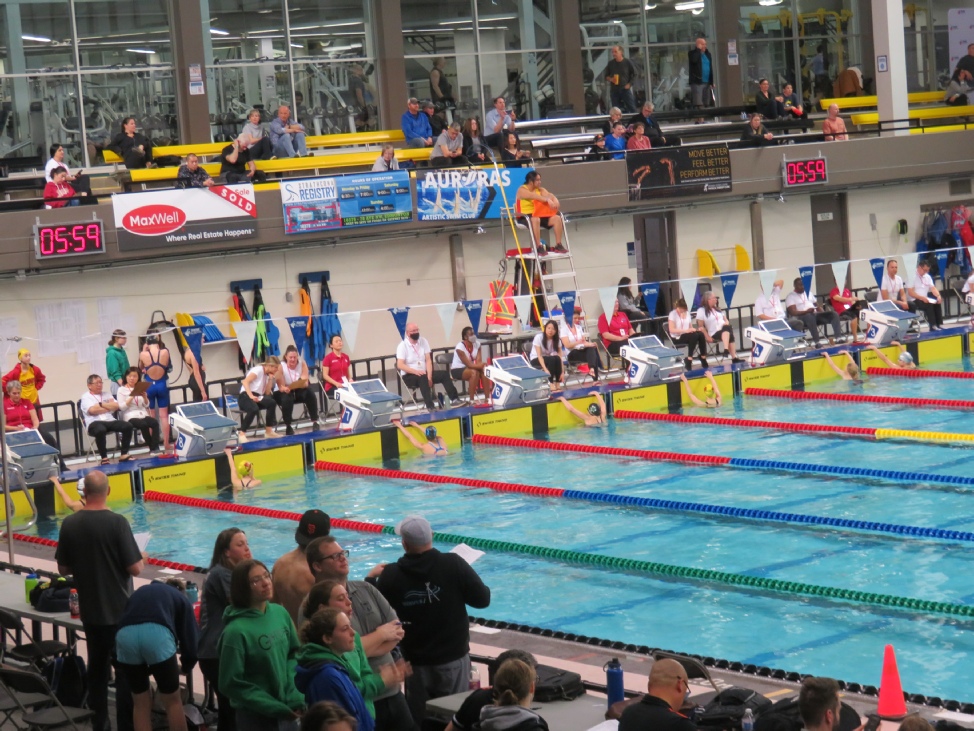 While we were visiting Calgary, we had an excursion to Edmonton
We were attending Evelyn's swim meet.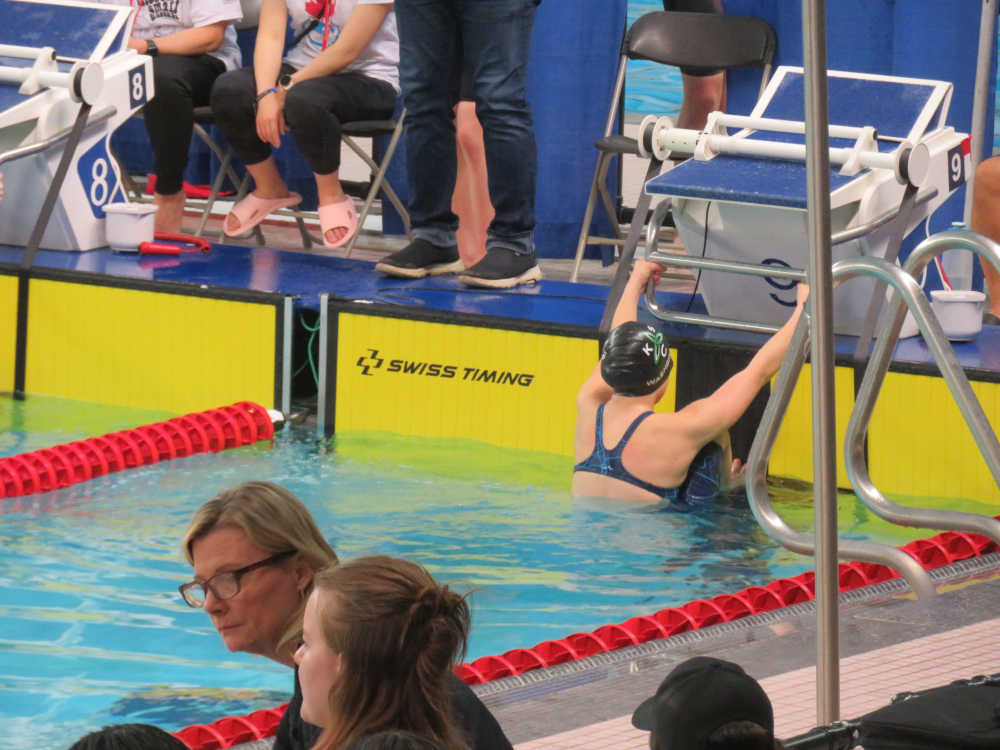 Here Evie is preparing to start a back stroke event.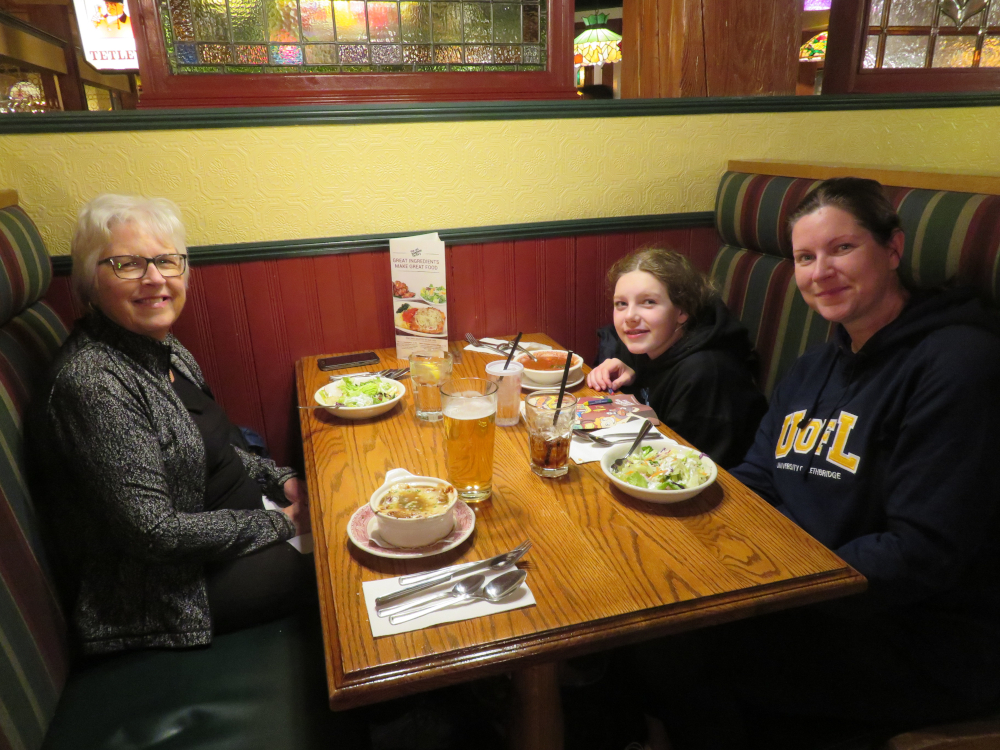 After the meet, a hearty meal.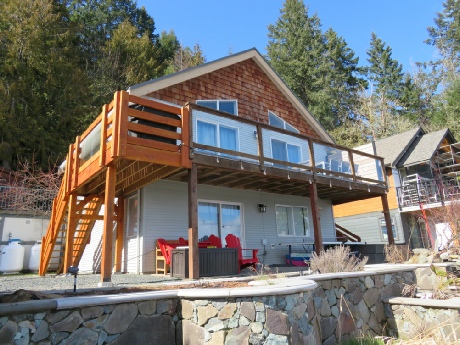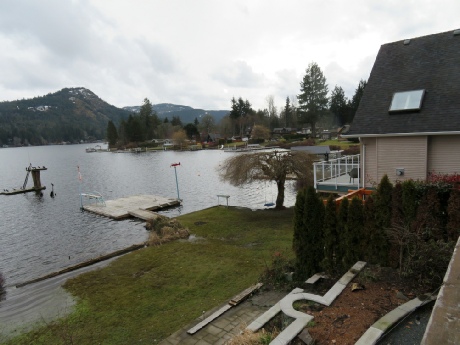 After Calgary, we went to Victoria. We spent a few days at a Lake house , while Kyle's house was being painted.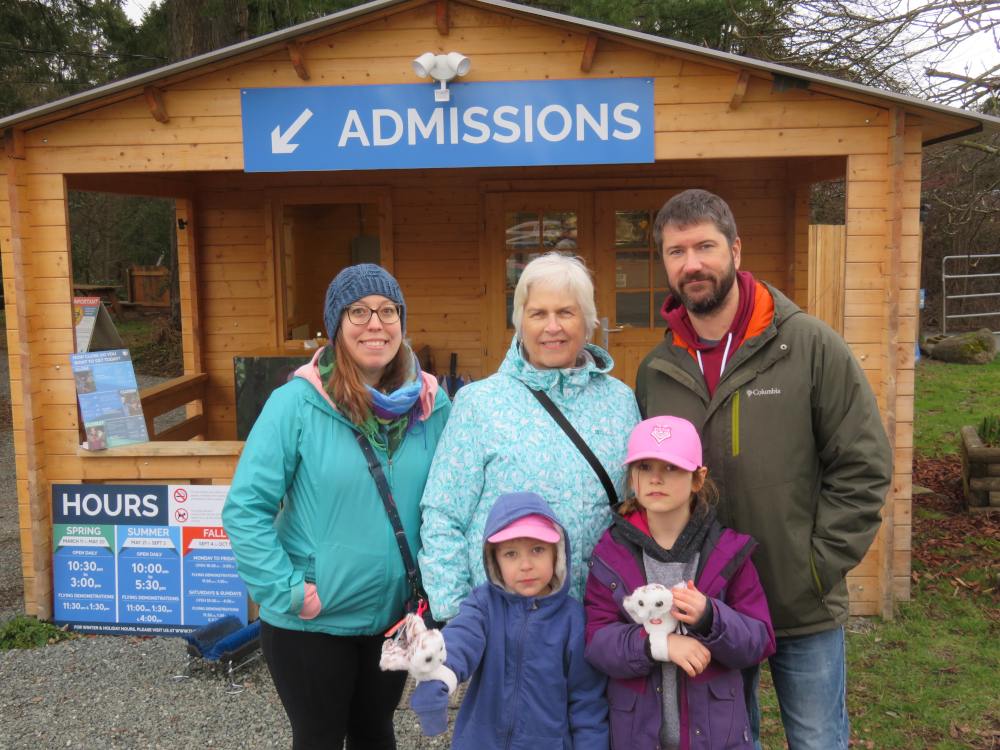 While on the island, we visited a raptors display (no, not basketball).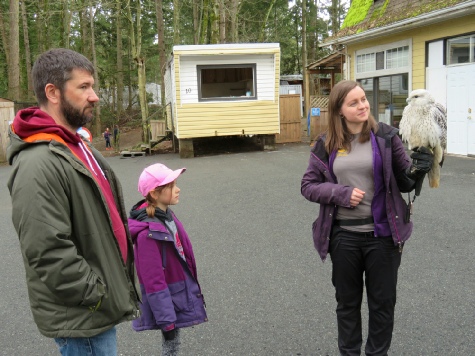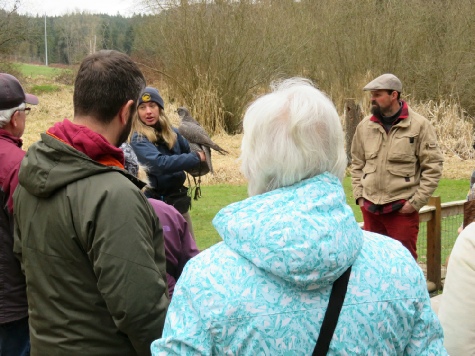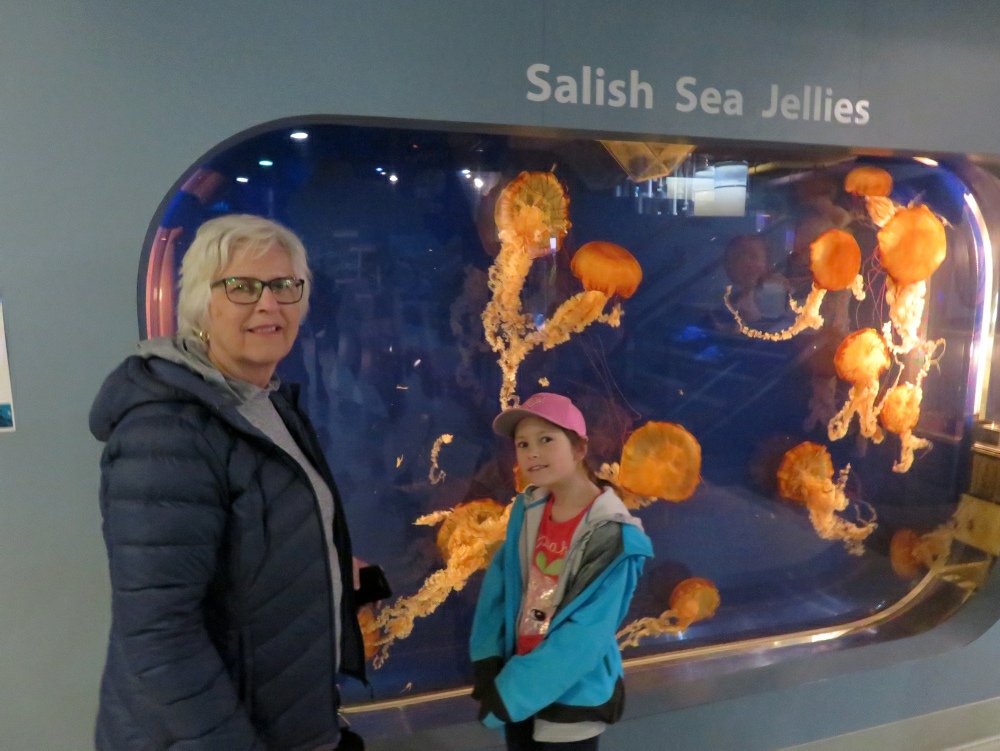 We also visited the Aquarium in Sidney.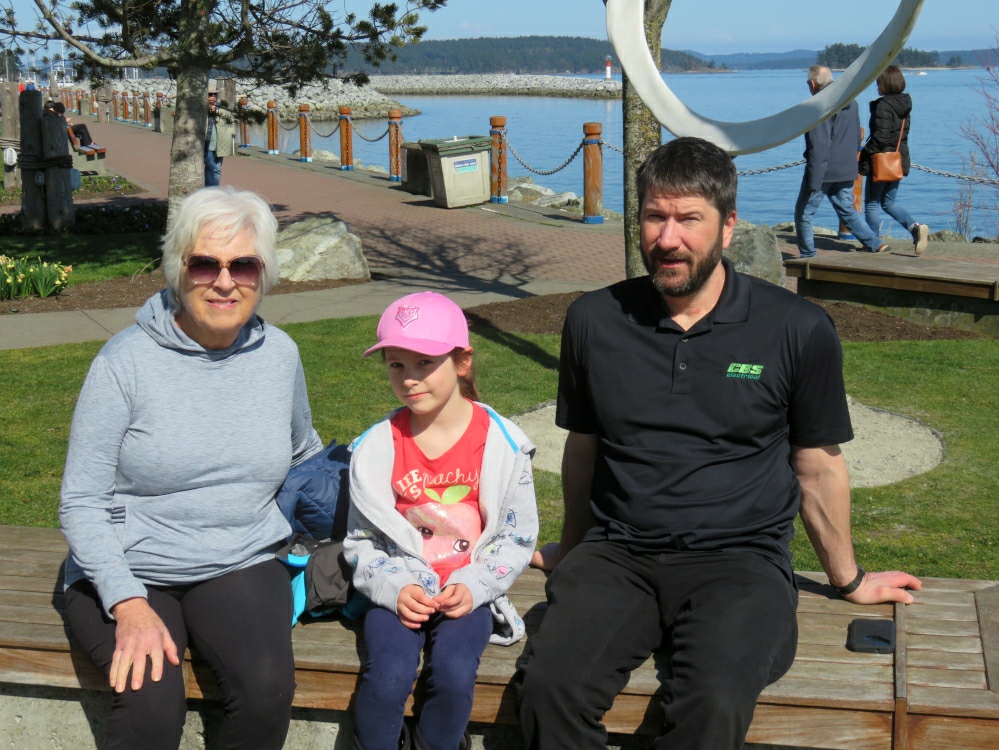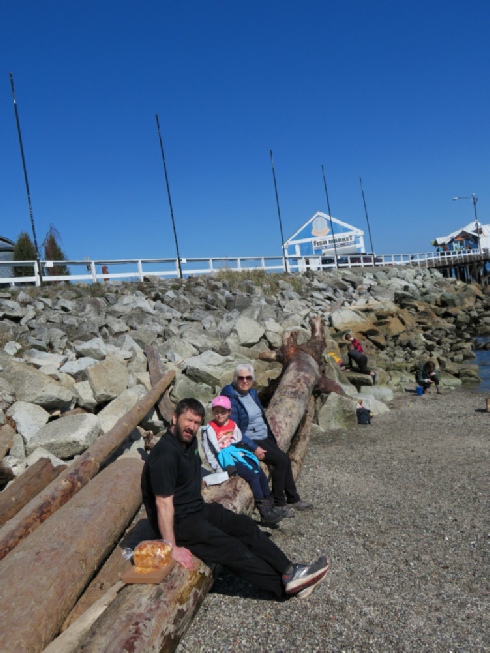 Beach in Sidney, fisherman's wharf in background.